DoubleTake Tall Fescue
Quality and Density that Makes You Look Twice!
DoubleTake delivers outstanding turf quality in all regions. The consummate season long performer, its dark green color and fine leaf texture produce higher density turf from spring through to fall. Plus, excellent broad based disease resistance and outstanding brown patch ranking in the top ten percentile of the NTEP. High rhizome counts and spreading ability helps DoubleTake recover from damage, fill-in laterally and maintain premium turf quality that will turn heads.
Premium turf quality
High rhizomes and spreading ability
Dark green colour
Fine leaf texture and exceptional density
Brown patch resistance
Downloads & Media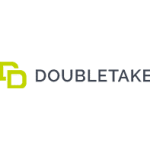 Characteristics & Adaptation
Variety
DoubleTake
Type
Tall Fescue
Wear Tolerance
Good
Drought Tolerance
Good
Salt Tolerance
Low
High Endophyte
No
Fine Leaved
Yes
You may also like…
Compare product

Widely adapted across all regions
Excellent traffic and shade tolerance
Appropriate for medium to low maintenance regimes