We see a field the way you see it. 
A place for constant improvement, for precision and perfection. 
In a never-ending game, you're up against the world's fiercest competitor – Mother Nature. So, you need a teammate with a deep understanding of Canada's challenges, science, and solutions. 
If you're just looking for a supplier, we're not that. We bring a meaningful connection to every business we work with; a partnership. We listen, test, analyze, and uncover the best way to maximize your and your team's uncompromising efforts. 
It's not easy to keep on top of all the changes in turf and to promise cutting-edge solutions tailored to your needs. But we find it's easier when we surround ourselves with progressive partners who help us deliver innovative products – and who answer our call when we need them to. 
Together, we face the challenges that each new season brings. 
Together, we bring the best solutions to golf courses across Canada. 
Together, we share the triumphs and setbacks – and most importantly – our passion for the work we do every day. 
BrettYoung has the seed to help you achieve all your golf course overseeding, renovation, and construction goals. 
We create specific geographic turf blends suited for golf courses with the widest range of turf seed products available anywhere in Canada. 
Get access to top-performing Kentucky bluegrass, perennial ryegrass, creeping bentgrass and fine fescue genetics, bred at leading Universities and private plant-breeding programs from across the globe, all through BrettYoung. 
View Turf Seed
Fertilizer is part of our foundation, and our portfolio continues to grow and evolve year over year. 
We carry an extensive line-up of granular products, including our very own homogeneous Greens and Mini grade Tru-prill® fertilizer. We also carry an extensive lineup of controlled-release, slow-release, and stabilized nitrogen products to meet your needs, including new for 2023, TTRU™, the newest in polymer coated urea technology. Looking for an organic product? Earthworks™ complete line of products is trusted by superintendents across North America. 
Plant Food, Redox and Ocean Knowledge liquid fertilizer products have become a staple across Canada and are found exclusively through BrettYoung. 
View Fertilizer
New chemistries with lower rates and higher efficiency is the new world when it comes to Plant Protection.  
We carry a full line-up of fungicides and herbicides for Canada. Including Bayer, BASF, Nufarm, Quali-Pro and Belchim. 
View Control Products
Wetting agents are essential to maximizing turf efficiency and giving you the playability you're looking for. But, selecting the right combination of "water movers" (surfactants) and "water holders" (hydration agents) for your climate and soil conditions can be a fine art. 
If you're the kind of superintendent who avoids turning the sprinkler system on all summer, check out our great technologies from Aquatrols® and Plant Food™ that promote balanced hydration without sacrificing firmness. 
View Wetting Agents
Think Once. Think Ice Armour. 
Introducing Ice Armour System  – a new way to protect your greens this winter. 
No more worrying about removing and disposing of flax straw, clearing snow, or trying to aerate through ice in January. 
Our three-layer system works double duty, giving your greens the airflow they need through an innovative tubing system, while also keeping out moisture. It's designed for Canadian winters, so whatever Mother Nature throws at you, head into spring with turf as healthy as it went In. 
It's a one-stop solution to healthier turf greens. 
View Turf Covers
Want your ponds to look as good as your turf?. 
We offer ways to keep your water bodies clean, without relying on chemicals, no matter if they're big or small. 
We can effectively deal with algae in an all-natural way with a three-step approach including Black Pond Dye, Blast® natural water treatment, and AquaSpheres – which provide you season-long preventative performance. 
View Pond Treatments
BrettYoung offers a complete line of golf accessories. 
We know that when turf managers need a solution, they need it immediately. That's why we excel at stocking the most popular items across our vast distribution network for quick delivery. 
We're proud to carry products from a variety of suppliers to ensure you can find the best product at the best price. We also offer a selection of customizable options, including flags and flagsticks, ball washers, signage, and yardage markers. 
View Accessories
Did you find what you were looking for?
Sharpen your search here.
Brett-Young Seeds Limited has earned the designation as one of Canada's Best Managed Companies for the third consecutive year.

Congratulations to BrettYoung Owner & Chairman, Lloyd Dyck, for winning EY Entrepreneur of the Year in the Prairie Business-to-Business Products and Services category.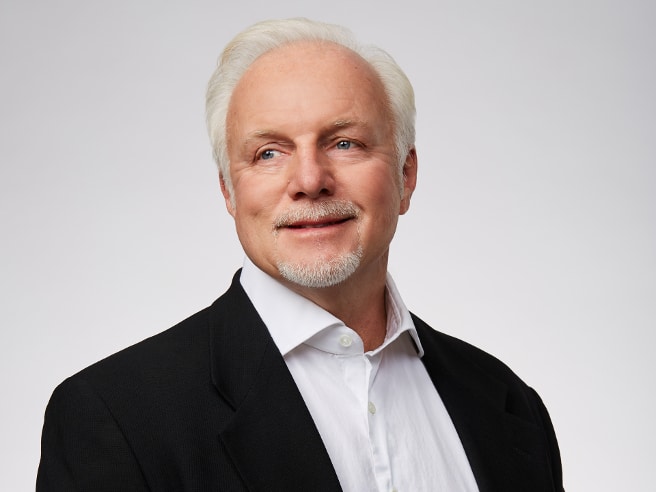 Brett-Young Seeds Limited is pleased to announce its Owner/Chairman, Lloyd Dyck, has been named a finalist in the prestigious EY Entrepreneur of the Year 2017 Awards program for the Prairies Region category.