The Mark of Pure Performance
There's seed, and then there's BY Alpha seed. These varieties don't get their name for great genetics and performance alone – they belong to the only portfolio with a dedicated team managing all four stages of production.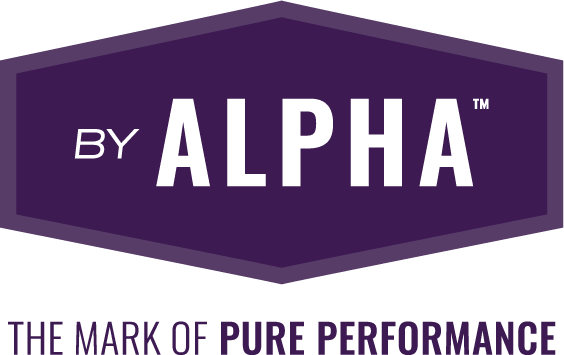 The first stage is choosing the best varieties. When we stamp the BY Alpha badge on a bag, it means the seed inside is best in its class in:
Yield
Forage Quality
Persistence
Disease Resistance
Next, we recruit skilled seed producers and prime fields for the BrettYoung Production Team. Western Canada is known for its pure and carefully protected forage production zones, so you can feel confident in the varietal integrity of our seed.
The BrettYoung Production Team works closely with producers throughout the growing season to ensure the best-quality seed is harvested in the fall. We bring guidance and advice, while growers bring their knowledge and years of experience. Together, they closely manage seeding, nutrition, crop protection, pollination and maturity.
In the fourth and final stage, the seed is cleaned in our processing facilities and analyzed for purity and germination in our accredited seed lab. The seed that meets our standard receives a traceability record, and then it's bagged and shipped to distributors worldwide.
It's not the easy way to produce forage seed – the easy way would have fewer quality checks and would leave the work to outside contractors. But that's not how you put peace of mind in a bag.
When you're dedicated to running a high-quality dairy or beef operation, you need to know that the people behind your forage seed are just as dedicated as you.
Look for the BY Alpha Badge on qualifying varieties, tech sheets and bag tags!