There is an increasing interest in the use of native plants by government agencies, municipalities, industry representatives and the general public across Canada. The current use of native species is variable, while their value in reclaiming disturbances, restorations and maintaining biodiversity has gained recognition.
BrettYoung actively participates in the seed production of native species through our Western Canadian grower network. We own Canada's largest privately held seed laboratory, where our lab technicians are specifically trained and certified to work with our native species product line. If you are interested in producing native seeds, contact your local Seed Production Specialist to learn about production opportunities in your area.
List of Species
Alkaligrass
Bluegrass
Bromegrass
Clover
Dryland
Fescue
Vetch
Wetland
Wheatgrass
Wildrye
Others
CONTACT A SEED PRODUCTION SPECIALIST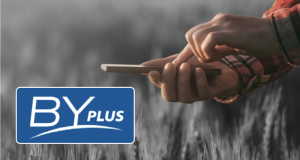 From scouting and selection of production fields, fertility programs, pest management and growth regulator recommendations to swathing, harvest timing and cover crop management, a dedicated Seed Production Specialist is with you every step of the way to help maximize returns.