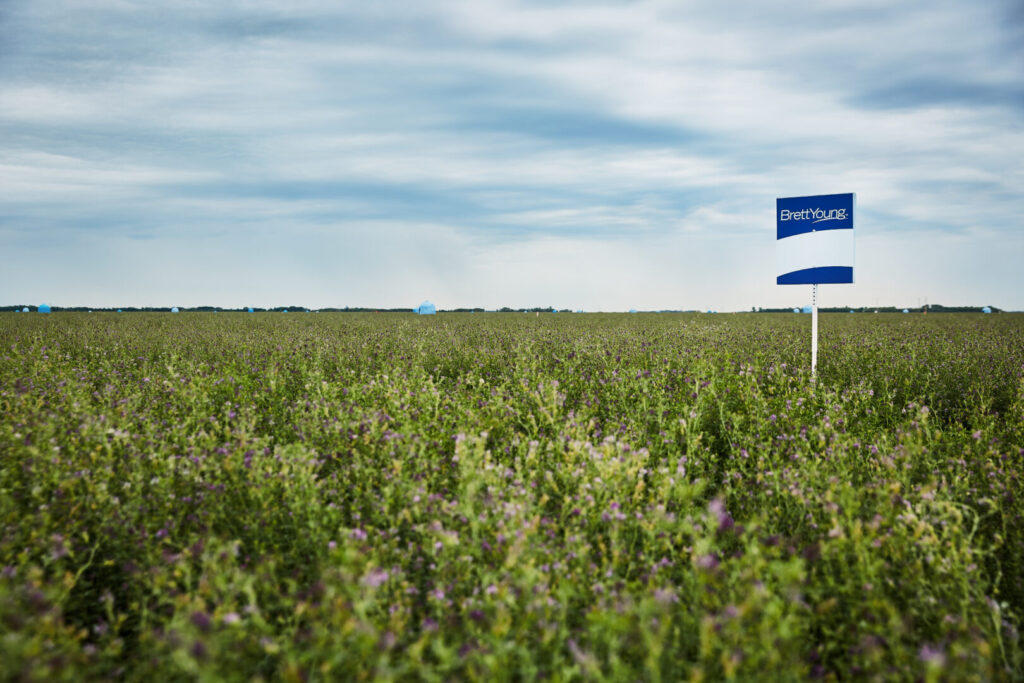 Where you need it. When you need it.
Looking for a partner to produce forage and turf seed for your business?
BrettYoung is Western Canada's leading producer of forage and turf seed. Our dedicated team of production specialist work with growers to produce the highest quality seed available.
From there, we carefully manage the production process at our facilities to clean, blend, coat, and package your seed to your specific needs.
BrettYoung offers contract multiplication of a wide range of forage and turf species, including
Alfalfa
Bromegrass
Clover
Fescue
Ryegrass
Timothy
Contact us to discuss your multiplication needs.