EzFlo Blend (Jet Agitated Equipment)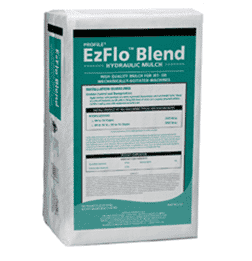 Profile® EzFlo™ Blend provides the performance of a wood blend with the ease of handling and application found in lesser-performing mulches. Loose packed (40 pounds in a 50-pound bag), Profile EzFlo Blend uses the highest quality cellulose and wood fibers in the industry.
Higher coverage and performance than cellulose mulches
Improved germination and erosion control effectiveness
The best option for jet-agitated and small tank mechanically-agitated equipment
Take a wrong turn somewhere? Sharpen your search here.