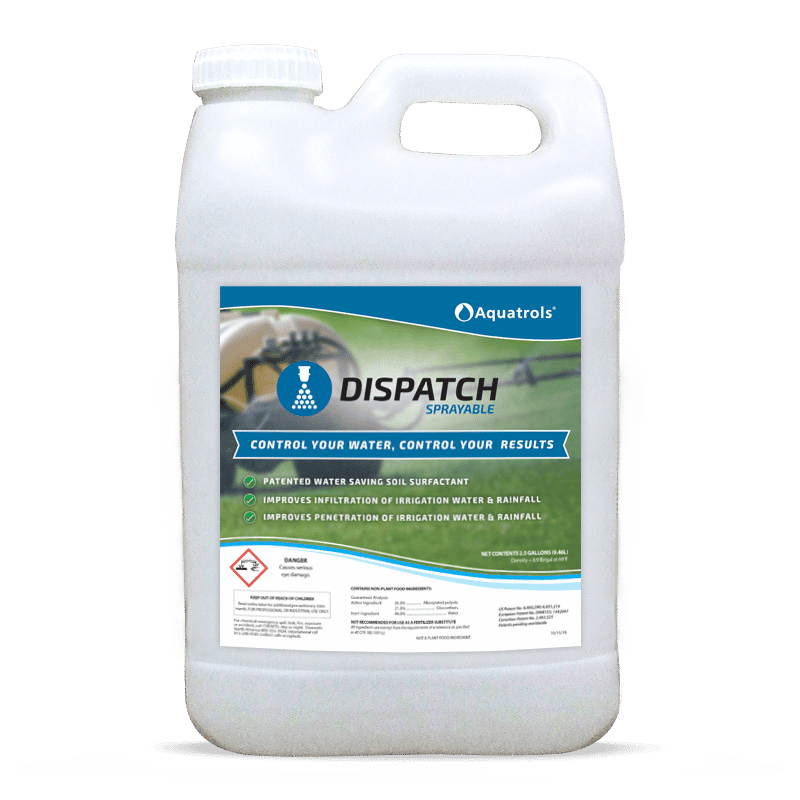 This synergistic blend of block copolymer and alkyl polyglycoside surfactants helps you maintain turf performance while using wet spots in low turf areas and hot spots on turf knobs and steep slopes on golf courses.
Dispatch is a patented technology that is specifically engineered to enhance water penetration. Through both research studies and turf manager use, Dispatch has been proven to enhance soil wetting, improve infiltration, reduce leaching, and enhance fertilizer efficiency.
Style: Hybrid Surfactants
DISEASES CONTROLLED
| | | |
| --- | --- | --- |
| Season | Formulation | Active Ingredient |
| All Season | Sprayable and Injectable | Blend Non-Ionic Surfactants |
Take a wrong turn somewhere? Sharpen your search here.