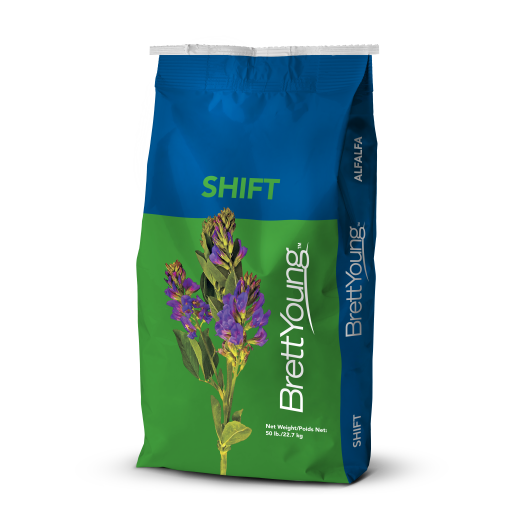 Shift Gears to More Persistent Production
Shift provides a high level of winter hardiness and durability for profitable hay production over the life of the stand. Large, deep-set crowns allow this variety to stand up to traffic pressure and persist in northern climates. Shift features a dense, dark green canopy with high multifoliate leaf expression providing high quality feed value. It is highly resistant to all major alfalfa diseases, including Aphanomyces Race 1 and Race 2 root rot, contributing to Shift's long stand life and outstanding persistence.
Large, deep-set crowns tolerant of traffic
Persistent, long stand life
Exceptional disease resistance
High level of multifoliate expression
Take a wrong turn somewhere? Sharpen your search here.