Permeable – GreenJacket®
GreenJacket® Permeable grow-in covers help with just that, grow-in.
When heat is wanted to assist the turf and soil in warming up, the GreenJacket® PERMEABLE grow-in covers act in conjunction with the sun's power to create a greenhouse effect. However, being PERMEABLE the grow-in cover will allow the turf and soil to breathe but at the same time retain moisture and dramatically increase the sun's ability to heat up the underlying turf.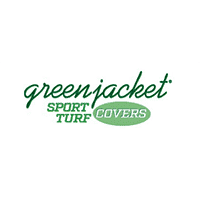 Downloads & Media