iGO Line Marking Machine
The iGO is developed for grounds staff by grounds staff who want the best equipment for line marking.
Power switch: Simple on-off push-button for instant control of paint outflow.
Disc lifter: Fingertip control that lifts and locks when applying staggered lines or when moving from one pitch to another (only iGO Deluxe).
Rechargeable battery: The battery can be charged on the machine or simply removed for off site charging.
Heavy duty pump: Easily accessible pump, provides consistent spray output.
Adjustable width spacers: Pre-drilled disc spacers for quick line width changes, front bumper bar protects nozzle assembly.
Pneumatic tires: Provides excellent stability and maneuverability. Provides smooth ride over all surfaces.
Solenoid valve: Provides even finer atomization of paint particles and immediate cut-off of spray. Eliminates paint leakage and dribbles (only iGO Deluxe).
Machine accessories: Instructions, nozzles/washers, battery charger, Flush Thru cleaning fluid.
Side Arm: With a side arm attachment it is really easy to move the spray head to the side of the iGO.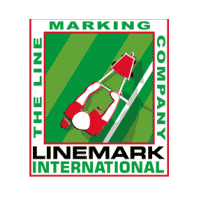 Downloads & Media