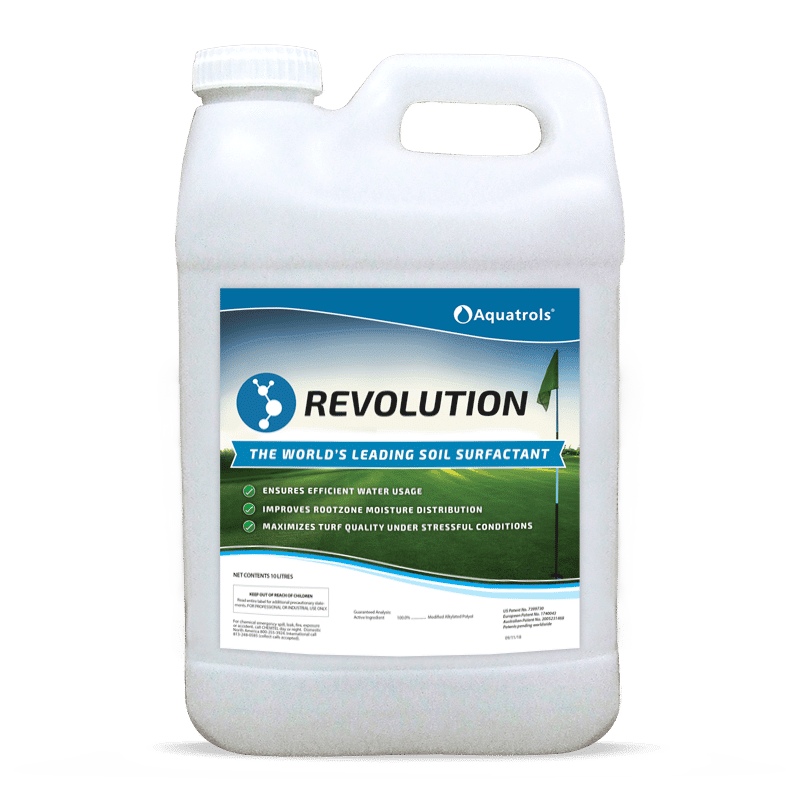 Revolution® helps achieve exceptionally uniform rootzone moisture levels within ranges that allow for drier, firmer putting surfaces while reducing moisture stress on their turfgrass.
A late fall surfactant application with a new chemistry like Revolution can help free water drain off the turf surface faster in case of a thaw during winter. Revolution moves water off of the surface and into the soil, so less free water remains, and crown hydration damage is lessened.
Style: Hydrating Surfactants
DISEASES CONTROLLED
| | | |
| --- | --- | --- |
| Season | Formulation | Active Ingredient |
| All Season | Liquid | Soil Surfactant |
Take a wrong turn somewhere? Sharpen your search here.