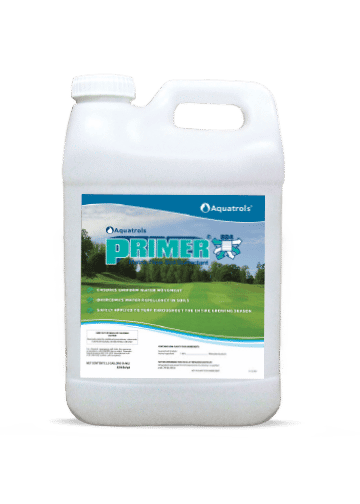 Primer ® 604 6O4 is a high-performance soil surfactant designed to be used monthly as the foundation for an effective rootzone management program.
This matrix flow soil surfactant is specifically formulated to establish uniform downward and lateral flow of water and/or solutes in the soil profile. This ensures that water moves evenly and consistently into and through soils, providing the optimum environment for your turf. Primer 6O4 can be safely applied to all turf species and will perform in all soil types and in all climates throughout the entire growing season.
Style: Hydrating Surfactants
DISEASES CONTROLLED
| | | |
| --- | --- | --- |
| Season | Formulation | Active Ingredient |
| All Season | Solid | Retention |
Take a wrong turn somewhere? Sharpen your search here.