Green-T® 12-3-12
Green-T® 12-3-12, 50% SRN is an excellent balanced nitrogen to potassium ratio fertilizer that contains a full micronutrient package.
Balanced nitrogen to potassium ratio with slow-release nitrogen & micronutrients. This formula is ideal for foliar and root fertilization. 50% of the available nitrogen is slow-release from Triazone, while the remaining nitrogen is in the quick release form.
Green-T® 12-3-12, 50% SRN provides immediate plant response while the Triazone slow-release nitrogen maintains the nitrogen release for an extended period of time. The micronutrients are in the EDTA chelate form which enhances their availability and allows tank mix compatibility with many other products.
Total Nitrogen (N) …………………………….. 12.00%
6.0% Urea Nitrogen
6.0% Slowly Available Water Soluble Nitrogen
Available Phosphate (P2O5 )………………… 3.00%
Soluble Potash (K2O)…………………………. 12.00%
Sulfur (S) …………………………………………. 1.50%
Boron (B)…………………………………………. .05%
Copper (Cu)……………………………………… .05%
.05% Chelated Copper (Cu)
Iron (Fe) ………………………………………….. .10%
.10% Chelated Iron (Fe)
Manganese (Mn) ……………………………… .05%
.05% Chelated Manganese (Mn)
Zinc (Zn) …………………………………………. .05%
.05% Chelated Zinc (Zn)
EDTA chelating agent (minimum) …………. 0.25%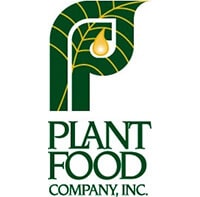 Downloads & Media
PRODUCT USAGE
| | | |
| --- | --- | --- |
| Use | Rate (per 1000 ft2) | Application Interval |
| Greens, Tees & Fine Turf | 10-20 oz | 2 weeks |
| Fairways, Roughs, Sports Turf & Lawns | 10-20 oz | 10-21 days |