TurfRx P+
TurfRx P+ stimulates lateral root branching
TurfRx P+ is a high phosphorus fertilizer reacted with specific L-amino acids.
Redox complexing technology of phosphorus with soluble carbon chemistry reduces soil tie-up and significantly improves phosphorus efficiency.
Six specific L-amino acids and increased soluble phosphorus improve lateral root branching, root development, and overall soil health.
The unique formulation of TurfRx P+ is the new standard in phosphorus nutrition and root/stolon development.
Total Nitrogen (N)…………………………….2%
2%……………..Ammoniacal Nitrogen
Available Phosphate (P2O5)………………15%
Soluble Potash (K2O)…………………………2%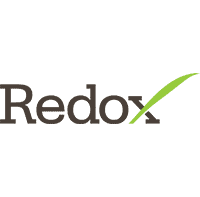 Downloads & Media
PRODUCT USAGE
| | | |
| --- | --- | --- |
| Use | Rate (per 1000ft2) | Application Interval |
| Root Development | 0.75-6 oz | 1-4 weeks |
| Plant Nutrition | 0.75-6 oz | 1-4 weeks |
| Grow-in | 0.75-6 oz | 2-5 weeks |
| Aerification | 0.75-6 oz | Prior and post aerification |